I will be showcasing Zumba at the following event at 3:30pm. Westbourne World Festival, this Saturday 12th March at 1-4pm. You can book your ticket via the following link:

https://westbourneworld.eventbrite.co.uk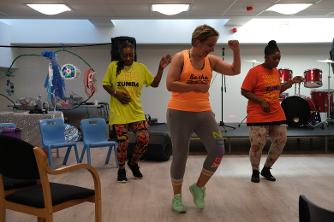 Photo from Paddington Jam on Saturday 14th September 2019 in the NEW W.E.C.H Community Hall, Selbourne House, Ground Floor, 36A Elgin Avenue, LONDON W9 3AZ.